Excellence in Foster Care Awards
The Excellence in Foster Care Awards recognise the extraordinary efforts of caregivers.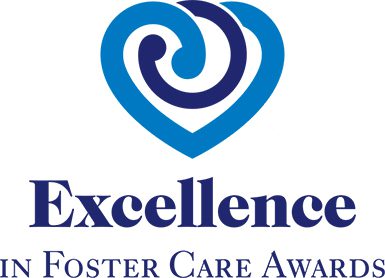 Each year awards are given to a caregiver or a caregiving couple. The awards are open to any New Zealander caring for a child not born to them, be that through Oranga Tamariki, a non-government agency, a family/whānau arrangement or permanency. They are recognised for their extraordinary commitment, not only to the children in their care but also to their community.
The awards were established in 2007 by Caring Families Aotearoa (then known as NZ Family and Foster Care Association). They are now joint awards hosted by Caring Families Aotearoa and Oranga Tamariki to celebrate excellence in caregiving.
Who can be nominated?
It's easy to be eligible – your nominee can be anyone providing a home to a child not born to them (excluding step parents). This includes whānau and kin caregivers, Grandparents raising grandchildren, and people with permanent care of a child or young person. The nominee does not need to have an agency.
Who can make a nomination?
Anyone can nominate a caregiver or caregiving couple for an award. This includes all Social Workers, fellow caregivers, Teachers, Support Workers, and people from the community. Nominators must be people who are positively and strongly involved in the caregiver's life.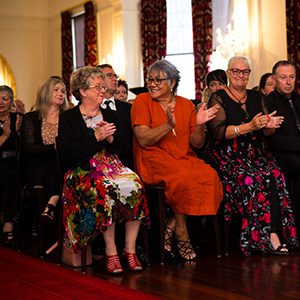 How to submit a nomination?
Fill out the nomination form (you can either download and print the form or fill it in electronically).
Have the caregiver you are nominating sign the form.
Gather supporting evidence and save this into a single file.
Send your completed nomination and supporting evidence by email to:

 

events@caringfamilies.org.nz
Get your nominations in by 5pm, Tuesday 3rd November 2020.
Tips for a great nomination
Your nomination is an opportunity to introduce your chosen caregiver or caregiving couple and explain who they are, what their caregiving journey has been about, and what makes them stand out.
Be creative and include supporting evidence that will make your caregiver(s) really stand out. You can include copies of certificates, photos, and references from people like school Principal, Social Workers, the children, whānau or community leaders.
What happens after I submit a nomination?
A selection panel made up of representatives from NGO's, Oranga Tamariki and Caring Families Aotearoa, will read all nominations and meet to choose the award recipients.
Once award recipients have been selected, you will be called to let you know if your nomination has been successful.
Unsuccessful nominees will still be acknowledged to ensure they are recognised for their nomination and positive contribution.
What happens if my nomination is successful?
If your nomination is successful we will first contact the caregiver and tell them the great news. Once we have contacted them we will give you a call.
Recipients of the awards travel to attend the awards ceremony in person and enjoy two days of rest and relaxation. This will be dependent on COVID levels at that time, alternative arrangements might need to be made. Award recipients, if not a couple, are able to bring a support person with them.
What happens if my nomination is not successful?
The intent of these awards is to recognise outstanding caregivers. All nominees will receive a letter or recognition and a small gift in appreciation of the of their contribution.
You are able to nominate the same caregiver(s) next year.
I need help with my nomination. Who can I ask?
We're here to help, so contact us at: events@caringfamilies.org.nz or 0800 693 323 for help with the nomination process.

Your gift will help foster parents transform a child's life