For the past 12 years, L'Oréal and Caring Families Aotearoa have seen more than 500 care-experienced young people, aged between 16-18 years, come together for an inspirational two days designed to get them thinking about what they want to do once they leave school.
Who is Face Your Future for?
Face Your Future is open to teenagers, aged 16 – 18, in the care of caregivers or agencies that are members of Caring Families Aotearoa.
It is designed for young people who will benefit from inspirational speakers and tutorials covering skills to succeed in the workplace and/or tertiary study.
It's important to note, Face Your Future is not only for rangatahi (young people) with an interest in the extraordinary work of L'Oréal NZ (although it is perfect for anyone who is!). Every year the team at L'Oréal NZ go to great lengths to ensure that the programme caters to young people with a wide range of interests and career ambitions.
"What we didn't realise – there are plenty of organisations out there in the world that are there to support us when we are in need. It was super amazing and I loved every single moment. Everyone was amazing and I think more kids should have an opportunity to attend this event as it is such an inspirational moment for all young kids."
When and Where is it held?
Participants are hosted by L'Oréal NZ at the L'Oréal Academy in Auckland's CBD, their headquarters in Ellerslie and their distribution center in Otahuhu.
*Registrations for the 2022 event will open once a date has been set. 
What if I'm Outside Auckland?
L'Oréal and Caring Families Aotearoa pay for 15 successful applicants' airfares, accommodation and meals in Auckland. Caring Families Aotearoa staff members will provide support for the two days and entertainment activities in the evenings. The youth need to be able to travel on their own to Auckland and take responsibility for themselves.
Registrations for the 2022 event will open once a date has been set.
If you'd like to know more email Jennifer Kinsella, events@caringfamilies.org.nz. You can also call Jennifer on 0800 693 323 or 027 501 0330.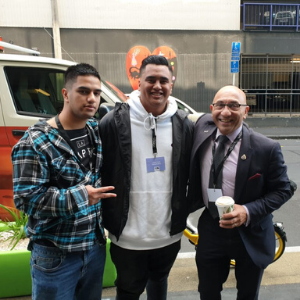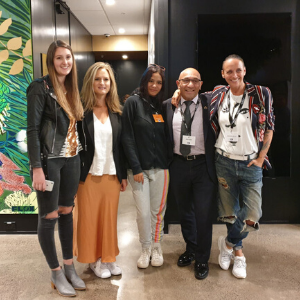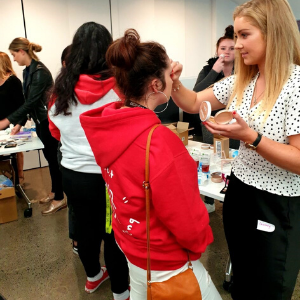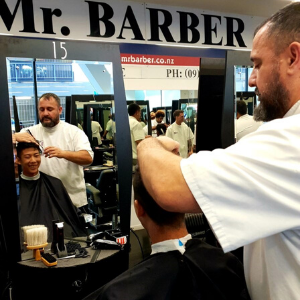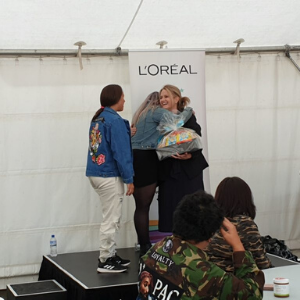 "I wanted to be a makeup artist and when I left Face Your Future I still really wanted to become a makeup artist but I had a bigger view and picture of how to get my dream job."