Every year from November to December Family Fun Days are held all around New Zealand.  Family Fun Days are local community events funded by local businesses. They are a great day out for children in care, joined by other deserving children who have had a tough start to life and biological children of foster and whānau caregivers. This encourages everyone to get together with their families for an exciting fun time together in a safe environment.
Family Fun Days are a fun free day out for the family.
This year there are 30 Family Fun Days spread throughout Aotearoa.
Movie Parties: Kids and Caregivers receive free movie tickets, drinks, and popcorn.
Pool Parties: A fantastic atmosphere with free snacks and drinks. Clowns and Entertainers create fun, run the games, and give spot prizes.
Bowling Parties: Kids and their families get to enjoy a game or two of ten pin bowling with a free snack, and drinks.
All parties held from the 28 November will have a special visit from Father Christmas who will have a gift for all the children.
Foster and whānau caregivers say they love these parties because they don't have time to organise anything and get the opportunity to simply ENJOY their children.
Pool, movie, and bowling parties provide an excellent opportunity to build connections and make friends with other foster and whānau caregivers so they can support one another to be better able to parent the child in their care. It also strengthens local foster care Support Groups and Associations.
Registrations are now closed for all events.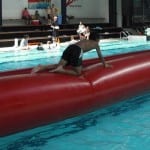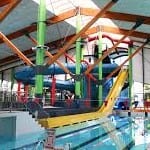 Feedback about previous Family Fun Day Events:
"Dear Donor,
My son and I were lucky enough to be given tickets by my support worker to go to this event held today at the aquatic centre based in Richmond, Nelson. Our situation is that I am a single mother with a ten year old son, and I have ongoing chronic mental health conditions which are regularly monitored by the local hospital. I have had CYF (Oranga Tamariki) involvement as well. We would not have been able to attend this celebration if not given TWO tickets to this event, as I am a beneficiary with not much available money. I took my son, and together we had a really good time. My son had a swim and chased the clow around for lollies. We ended our day with a lovely sausage and bread with a drink. It was a really nice combination." JD, 17 Sept 2011, Nelson.
"I wish to thank you for the pool party here in Napier. The kids had a great time and it was a real treat being able to use the slides!" WR foster carer, 19 Dec 2011, Napier.
"Our little ones did not want to leave! Thank you to all of the businesses that made this day possible for all the children and their caregivers." Foster carer, Dec 2012, Bay of Plenty.
If you know of a local business that might want to provide funding for Family Fun Days or are interested in supporting these events, please contact us!
Your gift will help foster parents transform a child's life