Kia ora, Talofa, Kia orana, Bula vinaka, Talofa ni, Malo e lelei, Fakaalofa lahi atu, Ni hao and Hello.
As the year comes to an end over this next month, I would like to take this opportunity to give thanks to you, the amazing, selfless caregivers out there who have such huge hearts for what you do.
And yes, folks it is December, so it has got to be said "Merry Christmas".
This month has been another great and busy month supporting caregivers, offering trainings and enjoying our Family Fun Days at the pools. Thank you to all those that have attended caregiver training discussion groups and workshops, the numbers in the region were really encouraging and it is wonderful hearing of the connections made with other caregivers  and support freely given to those that need some understanding from those that "get it". Term 4 included trainings on The Importance of Play, Keeping Memories and Life story work and FASD. Lots of opportunities were provided to increase our kete of tools and tips to maximise success in our whānau / family units. Keep an eye out for trainings for Term 1 2021 😊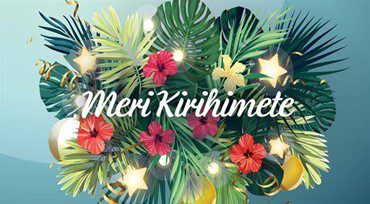 Anna Gundesen
Auckland RC
09 280 3862 or 027 538 9691
Christmas time is of course a joyous, precious time for families, but for those that we care for it can also be sad, lonely, and confusing with split loyalties and behaviours that our kids don't truly understand.  Take extra care during this time, enjoy your families and when possible, give those who need that little, extra understanding a few more minutes of you to stand with them and for them. This may be a time kids in care long to be with their birth family more than ever.  There may be memories of birth family gatherings and we know this can either trigger good or not so good memories for them.  Here are some handy tips:
Encourage access/contact to be a positive time.
Encourage children to do something special for their birth parents/family/whānau (cards, little gift etc).
If you're going to family outings with your own family, make sure there is a gift for your children in care. Your relatives may not think about this.
Allow the child placed in your care to share positive memories of past Christmas's.
Make sure your own children are aware of the potential issues that may occur for children over this time.
Remember 'behaviour is language' and yet often this language is of 'hidden needs' – keep your trauma lens focused and your curiosity aroused whilst you navigate your way back to calm with LOTS of acceptance and empathy.
Include children in all activities, make this a positive time for strengthening relationships, connections, attachments and giving them positive experiences.
Plan fun, fun and more fun. Getting into nature is a grounding, free, soul-filling activity.
Plan rest, rest and more rest.  Chilled quiet times are so important for both the children and you.
Realise the behaviour outbursts are not personal, but a reflection of what may be going on for them.
It's heading into the crazy season of over-commitments and high expectation of ourselves and others. Remember to tread gently where and when you can and look after yourself! Take that extra deep breath, take a longer look at that view, and hold that hand of those you love for slightly longer.
I will be on leave over Christmas from 17 December 2020 until 20 January 2021.  Should you require support, contact our National Office on 0800 693 323. National Office will be closed from 24th Dec – 10th January.
Meri Kirihimete / Merry Christmas, thank you for all you do for our Tamariki in care.
Noho ora mai koe i roto i ngā manaakitanga katoa (May you remain well in every way)
Anna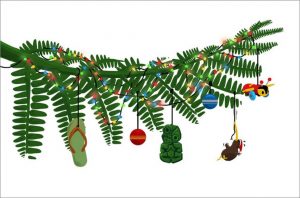 The NCTP training team will be back into the swing of things in February. We have exciting opportunities for you and will be kicking off the year with more online courses, as well as weekend and evening training options in Term 1. We hope to add Legal Information for Caregivers and Identity & Belonging to our online selection. We will also be offering our Keeping Memories and Understanding the National Care Standards courses online again.
Check out our training calendar here. Courses will go live on the 18th of December.
FASD Support Group Auckland
We will be taking a break over the holidays so the next meeting will be Tuesday February 11th – Lounge at the Church, 2 Heaphy St, Blockhouse Bay 7pm – 8.45pm (The church is called 'Church of the Saviour).
Contact: Ross Porter
Mobile: 021 644 150
Email: rossaporter@gmail.com
Kaipara Carers Support Group
Kim and Paula are setting up a support group in this area. If you are interested, then let me know and I'll put you in touch with them.
Have you joined our closed Facebook Group?
As a member of Caring Families Aotearoa you have exclusive access to our CLOSED Facebook groups. These are only open to caregivers that are members of Caring Families Aotearoa. This allows our members a platform to seek support, information and resources.
Click the link below to join!
Auckland Support Closed Facebook Group