Regional
Coordinators Team
Caring Families New Zealand has a dedicated team of people supporting caregivers throughout the country
to provide safe and nurturing homes for children. Our team includes many committed volunteers such as
Association Key Contacts, Critical Support Workers and other individuals.
We also have a dedicated team of Regional Coordinators covering the country in ten regions.
Our RCs provide support and training to members. Our National Office is the central point for all our services,
ensuring the smooth running of our organisation, with a team of professional staff and volunteers
united in their commitment to support fostering families.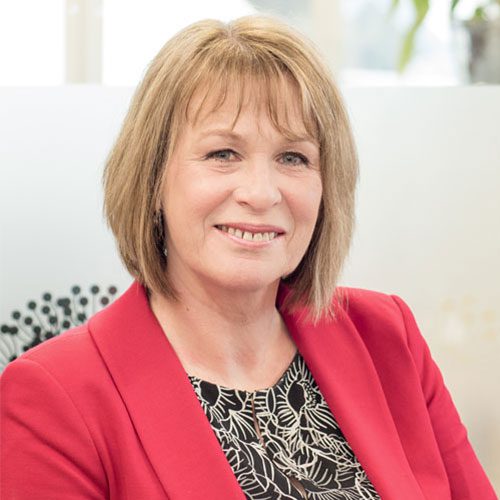 Linda Surtees
Chief Executive Officer
Ph: 04 566 0294 to contact
Jennifer Hanson, EA to CEO
Email: jenniferh@caringfamilies.org.nz
Linda has been with Caring Families Aotearoa since 2010 and has a wealth of experience in the foster care sector. Linda is a strong advocate for fostering families to receive robust, collaborative support and training to provide quality care for our most vulnerable children.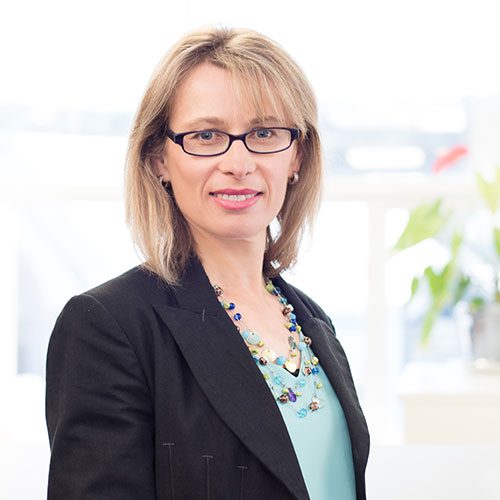 Jennifer Kinsella
Marketing and Communications Manager
Ph: 04 974 8204
Mob : 027 501 0330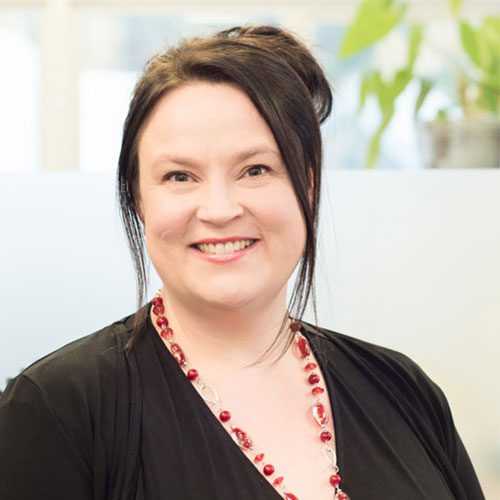 Andeana Pilalis
Critical Support Manager
Ph: 04 566 0299 
Free: 0800 693 278
Email: CriticalSupport@caringfamilies.org.nz
Andeana has been with Caring Families Aotearoa since 2009 and has extensive foster care experience. She strives to ensure caregivers receive the support they need during difficult times and that caregivers are empowered with the knowledge they need to support the children in their care.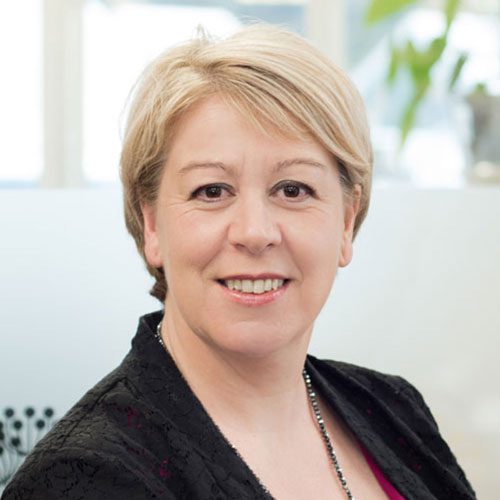 Stephanie James-Sadler
National Manager Training and Support
Ph: 04 282 0490
Mob: 027 501 0398
Email: StephanieJ-S@caringfamilies.org.nz
Stephanie manages the Regional Coordinators across New Zealand, having an overview of supporting members and the support groups aligned with Caring Families Aoteaora. Stephanie has foster care experience and has a knowledge of working across the sector, education and health.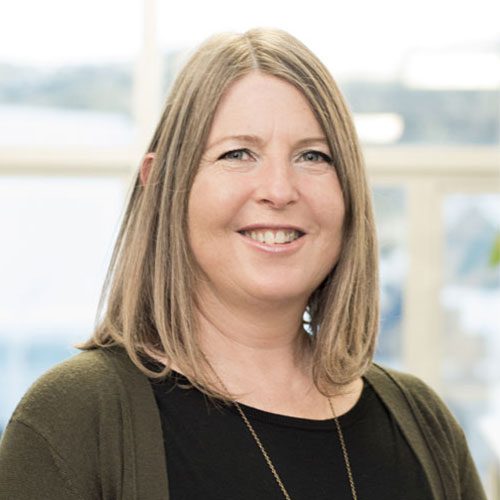 Suzanne Silva
Fundraising Manager
Ph: 04 2820 488
Mob : 027 501 0396
Email: fundraiser@caringfamilies.org.nz

Suzanne offers a wealth of fundraising experience from working in the charitable, academic, arts, and museum sectors in the UK and NZ for the last thirteen years. Suzanne is passionate about supporting caregivers and making a positive impact on the lives of kids in care.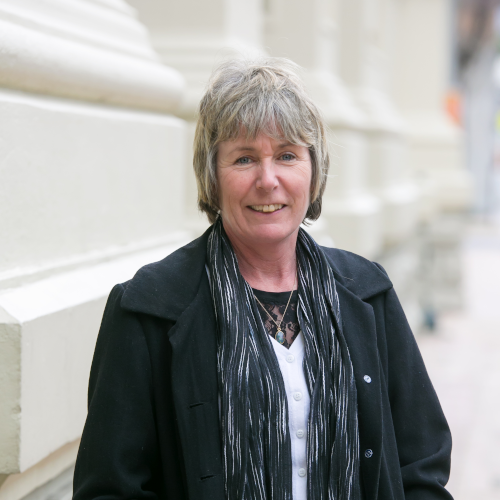 Sally Moffatt
Programme Manager
Ph: 04 595 1286
Mob : 027 777 2216
Email: sallym@caringfamilies.org.nz
Sally Moffatt is the Programme Manager for Caring Families Aotearoa. She holds a Diploma of Teaching and a Bachelor of Education (Early Childhood). Sally is a skilled facilitator, delivering the Foundations for Attachment programme to caregivers across Aotearoa. Sally has an in-depth knowledge of developmental trauma, attachment, therapeutic parenting and the impact of developmental trauma on the developing brain. She has a passion to change the way we parent children and young people who have experienced maltreatment so that their trajectory in life changes for the better.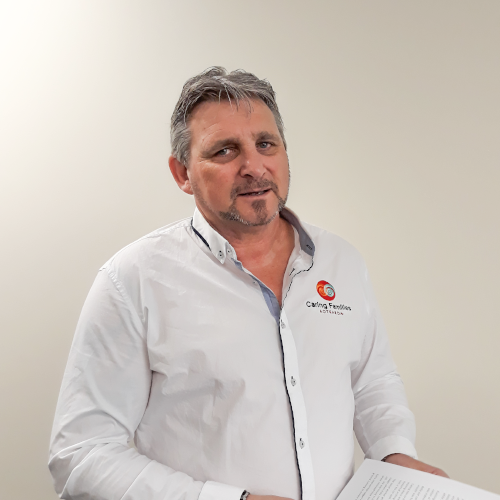 Rob Surtees
Therapist
Ph: 04 595 1285
Mob: 027 777 2219
Email: RobS@caringfamilies.org.nz
Rob's professional interests lay with Family Therapy and parenting children with attachment disorders. He has a degree in counselling, has completed study in Psychotherapy, and has experience in foster caring. Travelling the country, Rob has delivered training in Kim Goldings "Foundations of Attachment" and provided more in-depth levels of understanding for foster carers. He believes anyone who cares for, or makes decisions for children in foster care needs to have an understanding of the trauma these children have experienced.
Regional Coordinators Team
Canterbury
Canterbury
Kaikoura down to Waimate.
Ph: 0800 693 323
About Canterbury
We're currently looking for a Canterbury Regional Coordinator! For now if you have any questions or need any support, please contact our National Training and Support Manager, Stephanie.
Raylene Hubac
Lower South / Otago
Otemata down to Southland.
Ph: 03 470 1277
Mob: 027 501 0005
About Raylene
For the past 20 years, Raylene has worked for a Social Service Non-Government Organisation (NGO) supporting children, parents, caregivers and grandparents in group settings. Encouraging and identifying their strengths and weaving them together to help achieve positive relationships for the child within their whānau, support systems and community.
Raylene has 30 years' experience as a caregiver providing permanency, short term and respite care.
Your gift will help foster parents transform a child's life