Regional Events are a wonderful way for caregivers to relax, have fun and meet others who are walking the same path.
They are run by our wonderful Regional Coordinators, who organise events such as – Coffee Mornings, Mother's Day, Matariki to name a few.
Please see below to find out about our next Regional event.
Kaikohe Caregiver Coffee Club
Caregivers in or near Kaikohe, join us for some 'me' time at our next regional event being hosted at Te Pu o Te Wheke Art Gallery.
Enjoy delicious kai and show off your creative side with painting and clay work activities guided by local artists.
Friday 12 August, 10:00am
RSVP to RuruHana at uppernorth@caringfamilies.org.nz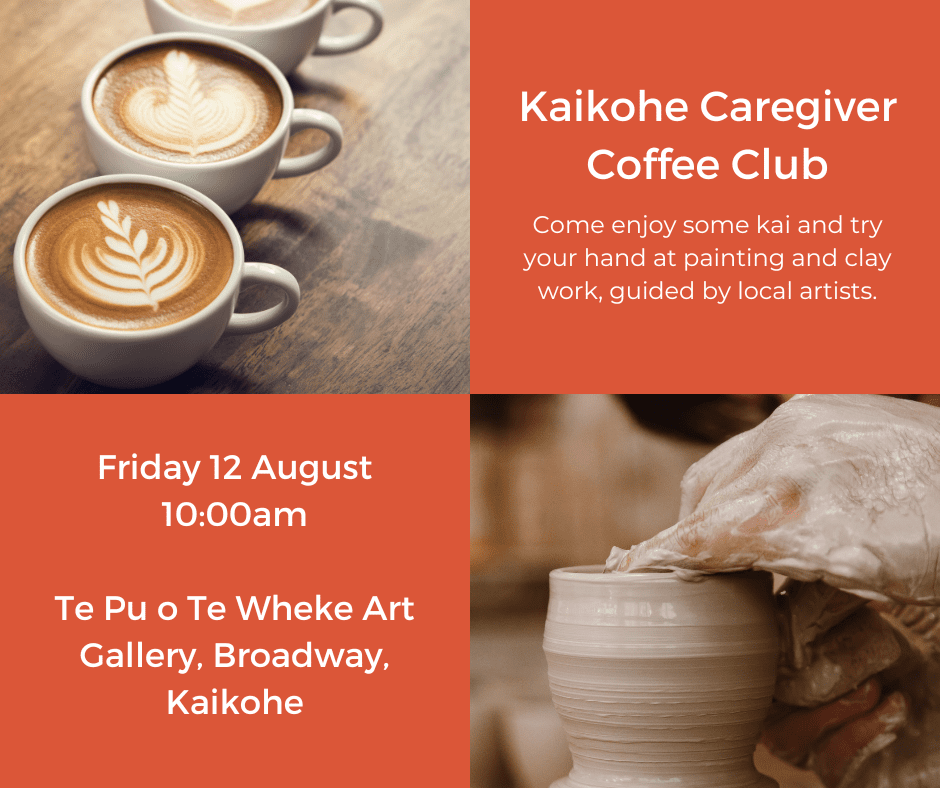 Join a Regional Committee
In each region there is a Regional Committee/Panel made up of caregiver members from the region, National Office team as required, and the Regional Coordinator. The Regional Committee will approve event proposals from the Support Groups and offer assistance where necessary. They may plan/organise events for all members in their region and promote events on Facebook.
Registrations are now open for our National Conference. We would love to meet you.
21 & 22 September, Lower Hutt Events Centre