Kia ora koutou katoa and sending you all warm pacific greetings,
Well the rain came and has begun to nurture mother earth again after the drought. This has been welcomed through-out the motu. Many pupils returned to schools, and many of us returned to our offices. Our 'new normal' is etching back closer to our 'old normal' however, it is an opportunity to carry forward some positive experiences and learnings from the lockdown period.
Anna Gundesen
Auckland RC
09 280 3862or 027 538 9691
I for one enjoyed the opportunity to observe more closely my kids rhythms and patterns, their learning styles, their strengths and lagging skills with their academic tasks. It was also interesting seeing our family's "windows of tolerance" expand and retract as we all learnt to spend 24/7 time together. I feel a greater appreciation for teachers, and especially for our youngest's teacher aide. I feel very blessed that we were able to spend the "rahui" period in comfort with ample food and supplies, and it saddened me that so many New Zealanders don't have this privilege.
I also really enjoyed connecting with many of you via phone calls and / or Zui's (Zoom hui) in 1:1 conversation or as part of the virtual support groups. It was interesting hearing about life in your homes and the triumphs and challenges you face. It highlighted how important a support person is during this journey of raising kids not born to us. If I haven't managed to connect with you and you would like to chat, please don't hesitate to pick up the phone or write me an email.
It is wonderful returning to our beautiful beaches in the west – Cornwallis and Piha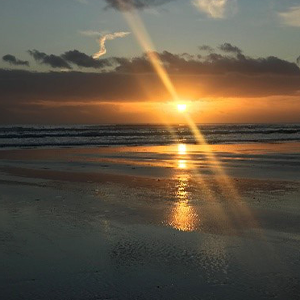 Noho ora mai / Stay well,
Anna
Have you joined our closed Facebook Group?
As a member of Caring Families Aotearoa you have exclusive access to our CLOSED Facebook groups. These are only open to caregivers that are members of Caring Families Aotearoa. This allows our members a platform to seek support, information and resources.
Click the link below to join!
Auckland Support Closed Facebook Group