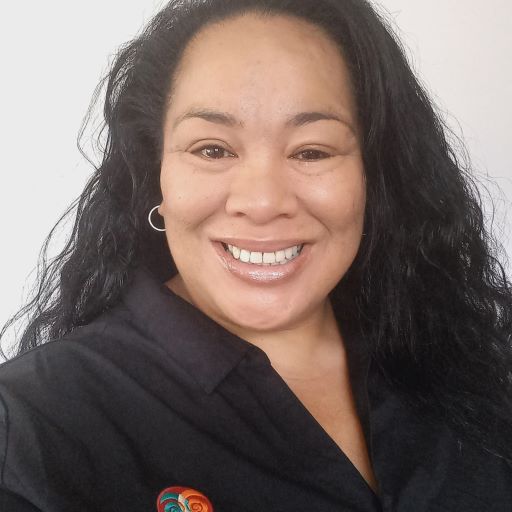 Nu'umoe Collins
Auckland South Regional Coordinator
09 281 5609 or 027 244 7371
Talofa lava (greetings),
It's been almost three months since I started my role with Caring Families Aotearoa and it's been an amazing and challenging experience so far, even through the school holidays and now the start of term 2. It's all happening in the month of May, with Mother's Day around the corner – the time to celebrate our Mums (although we should do this every day!) and make them feel appreciated for the fantastic job they do.  I was humbled while in conversation with my friend Nyvonne, as she raised the topic of how it might be for our tamāriki in care, and we discussed how this can be a difficult time for them. 
On one hand the tamaiti or young person feels a sense of loss and grief for their birth mother and on the other hand, they have developed feelings of love and security with their caregiver/foster Mother/Aunty/Nanny.  This can cause all sorts of conflict in their little hearts.  Should I show love for my caregiver?  If I do this, does it mean I don't love my mum?  If I love my mum, does this mean I can't love my caregiver?  So much for a developing brain to deal with on top of all the other things that tamariki or rangatahi face on a daily basis.  As a result, we sometimes experience some big behaviours from our children around these "special" days or holidays.  If this is not the case for you, that's a privilege.  For those who have experienced this, using acceptance and empathy from the PACE parenting model can go a long way in helping your tamaiti manage their emotions.  One of the beautiful aspects of the heart is that it has room for so many people so that no one ever needs to feel left out.   For those that no longer have their mum, I hope Mother's Day is not too difficult for you.
Ia malosi, ia lototele, ia lototetele. Be strong, be brave, be courageous.
To have someone to talk to at the end of the phone can sometimes be all we need.  Please save my number if you think I could be someone safe to chat with in support of your Caregiver Journey – 027 244 7371.  Send me a text and I can ring you.  My days of work are Tuesday – Friday 8.45 am-4.45 pm.
I'm looking forward to meeting you at events and training and supporting you all, either in person or over the phone.  Check out the support groups we have coming up too, these are great for forming a network of caregivers who you can talk to.
Polynesian Caregivers Meeting
Following on from our Foster Care Awareness Week Talanoa, Christie (Auckland RC) and I will be offering a space just for our Polynesian Caregiver members to catch up each month. Our first meeting will be Thursday 18 May, 10am-12pm at Clover Park Community House, 16A Israel Avenue, Clover Park (Tutukina Room). Doors open from 9:45am. Click here to RSVP.
Waikato FASDS Support Group
Also, a friendly reminder to pop along to our May FASD (Fetal Alcohol Spectrum Disorder) support group meeting this month!  We will be discussing the '5 Challenging Behaviours' – a handy set of tips for those caring for tamariki with FASD.
When: Friday 26th May, 10:00AM – 12:00PM
Where: Trust Waikato Community Rooms, Little London Lane, Hamilton.
No need to RSVP, just show up! Hope to see you there.
Facebook
Our closed Facebook groups are another way of connecting when you want to chat with someone but are unable to get away from the house.
The Waikato / Hauraki group link is Caring Families Aotearoa Waikato/Hauraki Support | Facebook
The Auckland South group link is Caring Families Aotearoa Auckland South Support | Facebook
We are always interested in assisting Caregivers to connect and share together.  If you feel you would like to start a support group in your area, please contact me to help you get a group up and running, cell: 027 244 7371 or email me aucklandsouth@caringfamilies.org.nz
TRAINING & LEARNING OPPORTUNITY
Our term two training calendar is now live! We are delivering our newest training 'Helping Children Feel Safe' face to face in Auckland and Hamilton, and we have a number of online sessions for you to choose from too. See below for more information.
FACE TO FACE
ONLINE
We are delivering a number of different online workshops this term, including daytime and evening sessions. Learn more and register by clicking on the button below.
Call us on 0800 693 323 if you need help registering. It is free to call, and we are happy to assist you.
Fa`a fetai, manuia le masina (thank you and have a great month)
Nu'umoe