Obituary for Graeme Swinney
It was with great sadness that on 21 August 2020 we heard of Graeme Swinney's death.  Born on the 5 September 1939 Graeme was a warm, caring, down to earth person with a lot of wisdom and a great sense of humour. 
"Very few people give back to others like Graeme and Gwenda. Their willingness to go well above and beyond is incredible and I have felt priviledged to have worked with them. Attributes passed on to their daughter Angela. We will truley miss Graeme and send all our love to Gwenda, Angela and whānau"
Linda Surtees, CEO
Graeme and his wife Gwenda have been involved in the care sector nearly all their married life (58 years!). They initially looked after children on a short-term basis on behalf of the Presbyterian Social Services Association (as it was known then) and provided respite care for Child Youth and Family (as it was known), giving mums a break. Graeme and Gwenda adopted four children and they looked after a five-year-old until he went on to live with his Grandmother. They provided short-term care for two of their grandchildren which then became fulltime.
In 2009 Graeme and Gwenda received an Excellence in Foster Care Award from the Family and Fostercare Federation (now known as Caring Families Aotearoa) in recognition of their years of involvement, and dedication to foster children.
After retiring in 2004 as the Manager of a local funeral company in Christchurch, Graeme concentrated his time to assist initially the Christchurch Foster Care Association and Otautahi Foster Care Association. In 2010 Graeme was voted onto the Board and was elected Chairman. Graeme was the last Chairman elected by members.
Graeme attended many conferences and annual meetings of the NZ FFCF (New Zealand Family and Foster Care Federation) and realised how many foster carers do an amazing job looking after and loving their foster children. Graeme was very passionate about supporting Caregivers in all the difficulties that they face.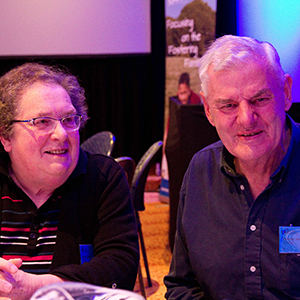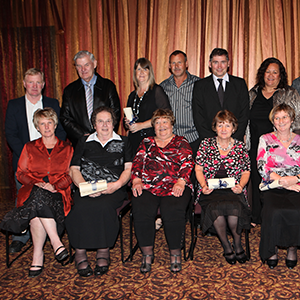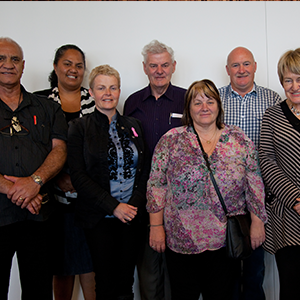 "Graeme worked tirelessly for caregivers and would even fly around New Zealand to support and help a caregiver in need.  Graeme and Gwenda were both extremely generous and would sponsor children in care and caregivers to attend international conferences"
Andeana Pilalis, Critical Support Manager
In 2019 Graeme was honoured for his life long commitment to the sector and became a Life Member of Caring Families Aotearoa.
Graeme will be truly missed.
Our thoughts are with the Swinney's during this time.