During Foster Care Awareness Week we celebrate the wonderful mahi of caregivers around Aotearoa.  This year, with all the uncertainty around COVID-19, we decided to give caregivers a night off cooking and cooked up a deal with Domino's Pizza.
All caregiver members of Caring Families Aotearoa were entitled to 2 large traditional pizzas + garlic bread & 1.5L drink – FREE, per household.  They just needed to register, order online and pick up.
Over 1,000 care whānau are now enjoying pizza and a night off cooking.
"Thank you so much! This is such a treat for our family. It's the small things in life that can make such a huge difference."
 "That's a wonderful gesture to caregiving families – thank you Caring Families and Dominos!"
"Thanks. What a happy surprise! A night off cooking is always appreciated 😀 Thank you to Dominos and Caring Families Aotearoa for organising this."
 "Thank you so much for the voucher for Domino's pizza. After a busy weekend, it was so nice to have dinner cooked for us. It was very much appreciated."
"Fantastic idea with the Dominos voucher, much appreciated!  Nga mihi nunui ki a koutou 😊"
"Yay ! Awesome initiative and just what I need 😍"
"Thanks for organizing this, it is practical and tangible support. Great idea."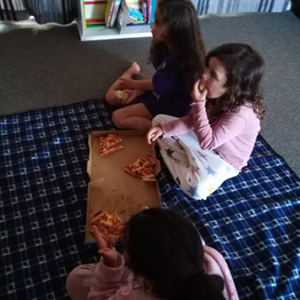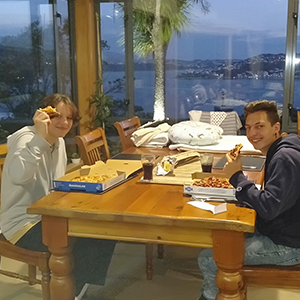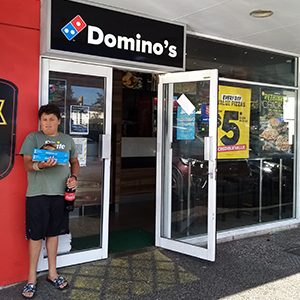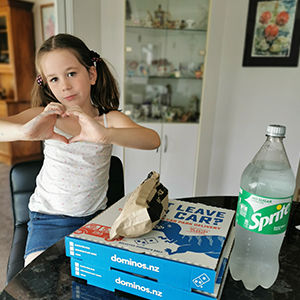 Remember, if you have received a voucher they expire on 30 June.  If you decide not to use your voucher please let us know and we will give it to another whānau.
Call us on 0800 693 323 or email enquiries@caringfamilies.org.nz.