Spirit of Adventure Scholarship Fund for Rangatahi (young people)!
Rangatahi in care aged between 16 – 18 years old have got an amazing scholarship opportunity to take part in a life-changing Spirit of Adventure voyage!
Solo sailor and former foster child, Elana Connor, sailed a figure-8 around Aotearoa in 2020/21 to raise money to kickstart the Voyage for VOYCE Scholarship Fund. The Scholarship opportunity is aimed at supporting and developing rangatahi in care through the Spirit of Adventure experience.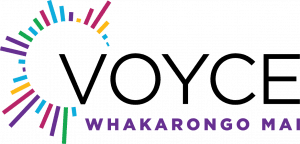 The 10-day Voyage is the experience of a lifetime, building self-confidence, friendships, and resilience. All the right skills as they get ready to navigate adulthood.
Selection for the Scholarship is by random ballot, so all an interested young person has to do is make sure they meet the criteria, then enter their details on the VOYCE website for the chance to take part in a fully paid for 10-day voyage on the Spirit's Tall Ship. Entries will be drawn repeatedly over the next 12 months.
Scholarship winners will also be offered support from VOYCE to complete their voyage with Spirit of Adventure. This might include:
a. The secondary online application required by Spirit of NZ includes questions around the young person's abilities/sensitivities.
b. Arranging travel to and from the Voyage Port.
c. Ensuring they have all necessary gear to be comfortable on the Voyage.
For more information on the Voyage for VOYCE Scholarship, click the button below:
For Voyage for VOYCE Scholarship criteria, click the button below: