Ngā mihi mahana ki a koutou katoa / Warm greetings to you all
You'll be reading this newsletter from the comfort of your home as all of Aotearoa unite to eradicate COVID-19.
Kia kaha, be strong! I know it can be challenging not being able to use those things around us to get our tamariki out and burn off some energy. I hear you! I've searched many websites for things to keep our tamariki occupied over this time at home.
Please keep in touch if you need a listening ear or your situation seems to be becoming very challenging. Caring Families Aotearoa are working throughout this time in our homes, to serve you. Please contact us if you need too. We are going to do our best to connect with each one of you over the next coming weeks.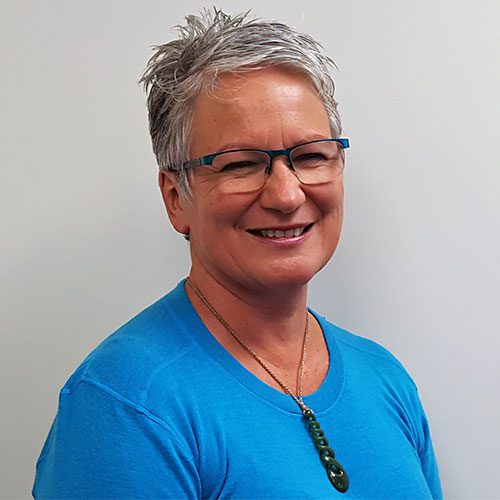 Leanne Brownie
Upper North RC
09 283 9483 or 027 566 0294
Foster Care Awareness Week
Many thanks to Foster Hope who donated the 'Teds' (and also gave us a Pamper Hamper from Living Nature – local beauty products). Thanks also to Juice Plus for their give-aways too and L'Oréal NZ for the makeup and face masks. 
We had lots of laughs and a few tears hearing stories. We have a very generous community in the North, Caregivers felt very cared for.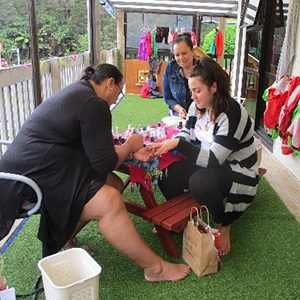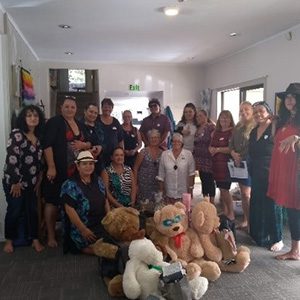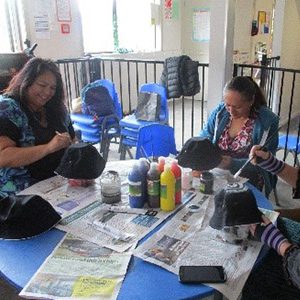 Amazing feedback from the day
"We get told to practice self-care but no one really shows us how, we have some idea after today"
"Our day was truly calming, relaxing and appreciated.  Thank you and your marvellous team for all the many trying and long hours you put in so, my day of pampering was the awesome day I never expected, but thoroughly enjoyed"
"Although not much of a makeup enthusiast myself, I got shareable info from Sandys good knowledge of blending and choices of products. Karen's laid-back attitude and soul music added ambience to my day"
"There was not enough time to get every nutritional goodness stored in Hannah's brain however, I continue to savour every teaspoon of my pudding (when the children go to bed). I missed out on Jude's nail polish session because I was soooo intrenched with the ukulele sound. I'm thankful also to Jude for allowing us to use her wonderful centre, it was cosy and had enough space to accommodate us and the activity comfortably"
"Caring Families Aotearoa have blessed our region. My daughter asked how was my day….. My reply, "I WAS SPOILT"
Whakawhetai mo te Manaaki/Thanks for Caring
Kia āta noho, kia mau tonu/Keep calm and carry on -especially at this time!
Nā Leanne / From Me!
Have you joined our closed Facebook Group?
As a member of Caring Families Aotearoa you have exclusive access to our CLOSED Facebook groups. These are only open to caregivers that are members of Caring Families Aotearoa. This allows our members a platform to seek support, information and resources.
Click the link below to join!