Kia ora
Wet and cold on the outside but dry and warm on the inside… I hope that's how it's been for you these past winter months.  Spring is here so pick some putiputi for your table and stop to watch the new born lambs and calves frolic with their mama.  Take time for joy, Whānau, fill your cup to build that resilience and calm that your tamariki/mokopuna need from you.
Please share your experiences to help others with ideas on our private Caregivers Facebook group: Caring Families Aotearoa Upper North Support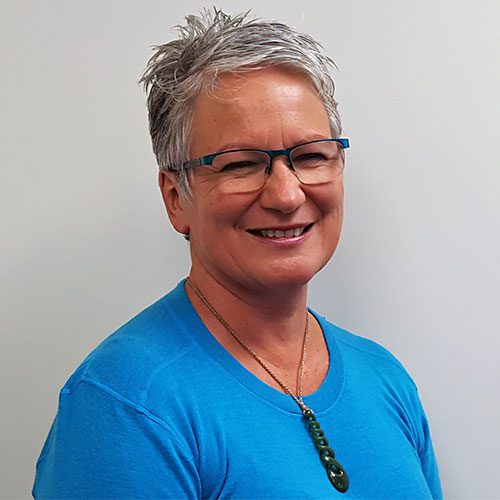 RuruHana (Leanne)
Brownie
Upper North Regional Coordinator
09 283 9483 or 027 566 0294
Kaikohe and Whangārei Coffee Club support groups have started.  We'd love to see you at the next ones, Whangārei McDs 10.30-12noon Monday 5 September and Kaikohe Art Gallery, Te Pū o Te Wheke, 10.30-1pm Friday 16 September.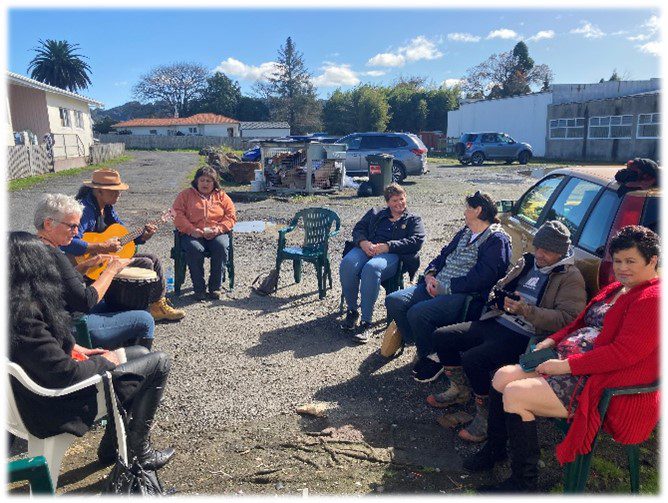 Kaikohe Coffee Club at play in the sun, making music.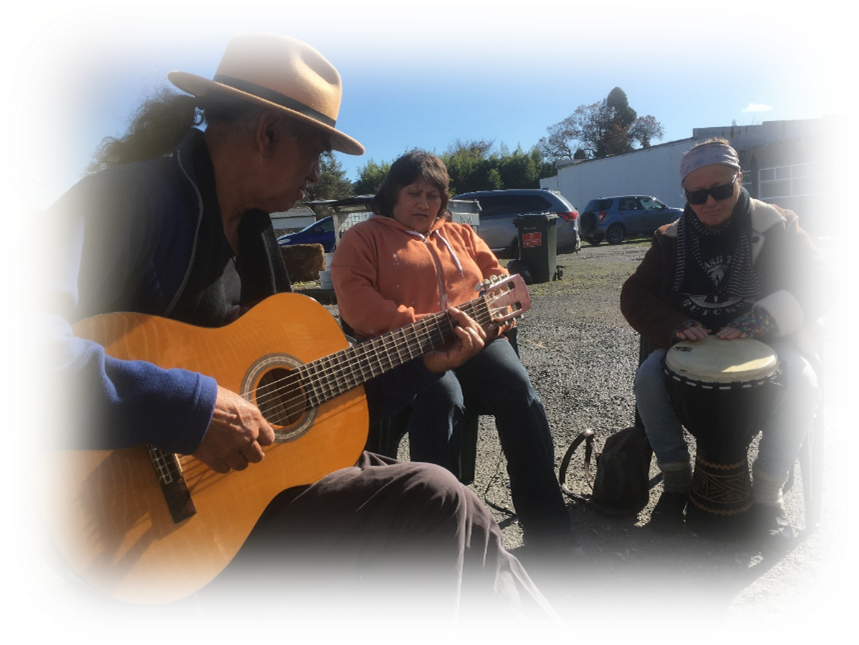 In September we have one face to face session and we are running three online training sessions. To find out more about the online training please click the link here.
Family Dynamics – Torn Loyalties on 12th September 9.30am-1.00pm. This newly developed training gives caregivers the tools and advice to navigate their child's relationship with their biological family. We will also explore the inner thoughts and feelings that children face when placed into a care family, so you can better understand their experience. Please click here to register for this face to face training.
Keep watching our website for the latest training opportunities.  A caregiver commented recently that although she'd been to one workshop before she recognised how important it was for her to repeat the learning.  The DDP material is so different to what we learnt from our parenting days; being Open and Engaged, Stable and Responsive or Connection with Correction those parenting concepts still sound like a foriegn language to many of us.
Noho Marino me te Hono
Keep Calm and Connect
Nā RuruHana (Leanne) Brownie