Ngā mihi mahana ki a koutou katoa / Warm greetings to you all,
I hope you all had a wonderful winter break and the holidays gave you an opportunity to spend some time with your tamariki (children) after what seemed a very short time of them being back at school. It seems like Kiwis are enjoying the paradise that is on our front doorstep. It was lovely to see that Level 1 meant that the Matariki events around the country were able to be held. I also attended the FASD Support Group event at Flipout which is also a fun event and allowed kids to play whilst carers have an opportunity to catch up and gather support. Thanks, Claire for the work you do in this area.
Denise Green
Upper South RC
03 929 6578 or 027 369 3333
Every year there seems to be increased interest in Matariki. The star cluster Matariki (also known as the Pleiades, Seven Sisters, or Subaru!) appear in our skies in the month of Pipiri (June–July), marking the start of the Māori New Year. This is the coldest time of the year and Pipiri means 'to draw close'. 
Matariki is a time to gather with family and friends to reflect on the past, celebrate the present, and plan for the future. A lot has happened this year. Our histories can help us reflect on this time, and guide us into the future.
This is especially important for the tamariki (children) in our care. We know that building relationships and creating memories is essential in building great brains. Matariki may be an opportunity for you, the children in your care and your whole whānau (family) to connect with others in the community, and maybe create your own family traditions, that may be carried on with their kids.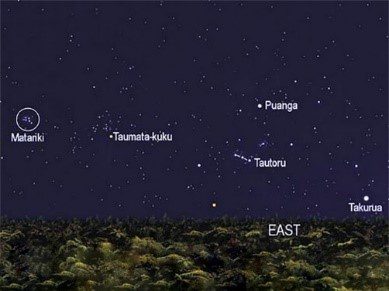 Here are some ideas for celebrating Matariki:
Level 1 also means that our Support Groups and Training opportunities can start again. We will ensure that hygiene and safety are important in these activities.
I am looking forward to bringing the very different and new "Identity and Belonging" workshop to the region. The workshops are now shortened and will be scheduled inside the school day making dropping off and picking up so much better so will hopefully suit a lot more people. "Understanding the National Care Standards" will be held in Blenheim in September, and I encourage all caregivers that are working within an agency to become familiar with these standards.
Click the button below to see what training is available in our region:
Planning is also underway for the teen and carer afternoon and it is looking exciting. It will be a challenge to bring our many ideas together for one afternoon, so watch this space!
Kia kaha, kia hauora, me kia atawhai
(Be strong, be healthy, and be kind)
Denise
Have you joined our closed Facebook Group?
As a member of Caring Families Aotearoa you have exclusive access to our CLOSED Facebook groups. These are only open to caregivers that are members of Caring Families Aotearoa. This allows our members a platform to seek support, information and resources.
Click the link below to join!