Kia ora everyone,
This year continues to steam ahead and we're now in November! The best thing is having longer days and warmer weather, most of the time.
Hey, are you aware that we are now offering online learning options for caregivers? No matter where you live, you can register and join us comfort of your own home, at a time that suits you or for our scheduled online face to face sessions. This month there is Keeping Memories and Undersatanding the National Care Standards.
We also have a brand new workshop, Creating Connections to Thrive and will be delivering it in Gisborne and Napier this month,
Thursday, 12 November, from 9:30am to 1:30pm in Gisborne.
Friday, 27 November, from 9.30am to 1.30pm in Napier.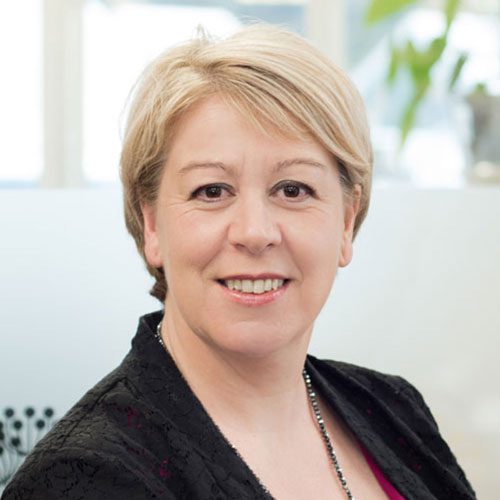 Stephanie James-Sadler
National Manager Training & Support
04 282 0490 or 0800 693 323
This workshop looks at the importance of providing tamariki with a thriving environment and creating connections to enable them to heal and thrive. This workshop is a great way to get to know and connect with other caregivers in the same area and an opportunity for participants to build a support network with each other.
To register, click the button below: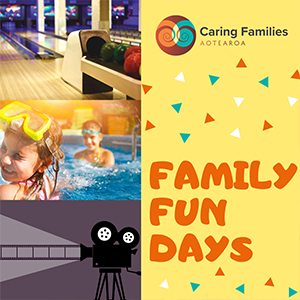 Have you got your tickets for the annual Family Fun Days?
The Gisborne Movie Day is on Sunday 15 November and Hawkes Bay Ten Pin Bowling is on Sunday 6 December. For tickets to these events, click the button below to register.
East Coast Regional Coordinator Update
Lastly, and most importantly, we are super excited to share some great news with you. We have a lovely East Coast Regional Coordinator joining the Caring Families Aotearoa team.
We had wonderful candidates who were keen to work up and down the East Coast/Hawkes Bay region.
Dorothy Waitoa, currently working with Youth Horizons as their Practice Lead in Napier, was successful at gaining this position. Dorothy has been a caregiver and was a recipient of an Excellence in Foster Award earlier this year. She will be starting on Wednesday 11 November in Gisborne and is looking forward to meeting some of you, either at the training on Thursday 12 November (Creating Connections), or at the Caregiver Coffee and muffin get together on 13 November (keep your eye out for details on this event in your inbox). Hawkes Bay Caregivers: Dorothy will be presenting Creating Connections on Friday 27 November. After the training there will be a chance to connect with Dorothy over a coffee and muffin.
Mark those dates!
Dorothy will introduce herself more fully in our December Snippets.
Whakawhetai mo te Manaaki / Thanks for Caring,
Stephanie
Have you joined our closed Facebook Group?
As a member of Caring Families Aotearoa you have exclusive access to our CLOSED Facebook groups. These are only open to caregivers that are members of Caring Families Aotearoa. This allows our members a platform to seek support, information and resources.
Click the link below to join!