Our training is designed to enable and equip you with the knowledge you need to help your tamariki (children) thrive. Through our partnership with the Ministry for Children, Oranga Tamariki, we deliver the National Caregiver Training Programme (NCTP) throughout Aotearoa.
We are excited to announce we will be resuming our trainings in Term 3. 
We have been working hard over lockdown and preparing for YOU, our wonderful caregivers, a way that you can learn that is ACCESSIBLE and ACHEIVABLE for you. Some of our courses now include an E-Learning module and a shorter follow up session! At this early stage, we have two courses available through E-Learning in Term 3, we hope to develop more for you.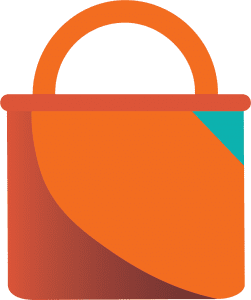 Keeping Memories can either be a 2 hour face to face workshop or you can complete it from the comfort of your own home, with an e-module (up to 40 min) followed by a virtual workshop (90 min).  The e-module will introduce you to why keeping memories/creating life story books is essential for our tamariki (children) in care and the virtual will deepen your understanding.
This term's training also includes two newly written NCTP modules, Identity and Belonging and Legal Information for Caregivers. We have also included, the well-received, Understanding the National Care Standards to the term schedule.
Legal Information for Caregivers will explain the legal processes, obligations and expectations that are used in New Zealand to support and protect both children in care and caregivers. 
This is a 4.5 hour face to face workshop.
Identity and Belonging has been updated to share new legislation, information and activities. At the workshop you will be given the opportunity to explore concepts, share experiences, reflect and take away ideas of how you can practically apply your learning to support the tamariki in your care. A separate optional e learning module has been created to provide caregivers with context and background information.
This is a 4.5 hour face to face workshop with an optional 1 hour E-Learning module.
Understanding the National Care Standards provides an outline of the key changes that caregivers will experience as a result of the National Care Standards that came into effect on 1 July 2019. 
This is a 3 hour face to face workshop.
If you are interested in registering for a training, click the button below.
If you have any questions regarding upcoming Trainings or Learning Opportunities in your region, please contact our lovely Training Coordinator, Christine, and she will be happy to assist you. You can call her on 0800 693 323 or email her on caregivertraining@caringfamilies.org.nz.