Kia ora everyone,
This year continues to steam ahead and we're now in November! The best thing is having longer days and warmer weather (most of the time).
Thanks to everyone that attended the 'Teenage Brain' presentations last month. This was a collaboration between Caring Families Aotearoa and Brainwave Trust in Alexandra and Invercargill. It's great to be able to offer these to our members, especially when we have rangatahi (young people) in our care and every bit of knowledge helps in the way we parenting and caring for them.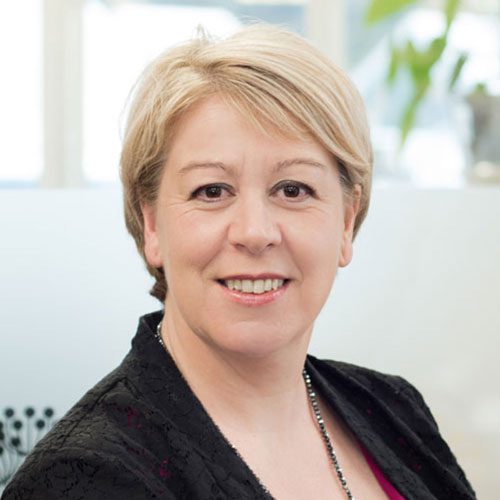 Stephanie James-Sadler
National Manager Training & Support
04 282 0490 or 0800 693 323
Hey, are you aware that we are now offering online learning options for caregivers? No matter where you live, you can register and join from the comfort of your own home, at a time that suits you, or for our scheduled online face to face sessions. This month we have Keeping Memories and Understanding the National Care Standards.
To see our available training options, click the button below: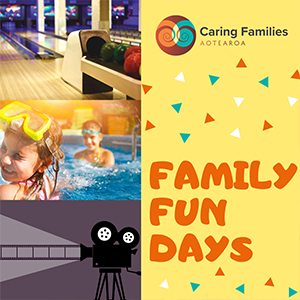 Have you got your tickets for the annual Family Fun Days? Queenstown Ten Pin Bowling is on Friday 6 November and Invercargill Ten Pin is on Sunday 8 November. If you are wanting to attend, please register by clicking the button below. 
Registration closes at 10am on Monday 2 November.
Lower South Regional Restructure
We have been looking at our Lower South Island services. As a result, we have decided to merge Lower South and Otago into one region. The Regional Coordinator appointed for this area will have an increase in hours to provide support and training opportunities for our members from Oamaru down to Bluff and across to Te Anau. Unfortunately, Rob Thomson (Otago Regional Coordinator) is not in a position to take on the additional hours and his last day will be 16 December. Caring Families Aotearoa really thank and appreciate Rob for his work with us and for his cooperation during this process. 
Recruitment has just begun, so if you'd like to know more about this position, please email Jennifer Hansen on jennniferh@caringfamilies.org.nz for a job description. 
Go well, Whakawhetai mo te manaaki / Thanks for Caring,
Have you joined our closed Facebook Group?
As a member of Caring Families Aotearoa you have exclusive access to our CLOSED Facebook groups. These are only open to caregivers that are members of Caring Families Aotearoa. This allows our members a platform to seek support, information and resources.
Click the link below to join!
Lower South Support Closed Facebook Group