9 Years of Outstanding Service
Colin Hardgrave is absolutely committed to the care sector and has been a valued member of our Board for the past nine years. Colin has spent eight of these years as the Board Chairman. He has seen us through significant growth, many changes and a rebrand. His commitment has been outstanding, to the point of extending his term to ensure stability through some significant changes to the sector.
Colin, a former banker, retired from the corporate world after a minor heart attack. He was drawn to foster care following a chance encounter with a psychologist and became a full-time foster parent. His Tauranga home – shared with his wife Angela – became a revolving door for children.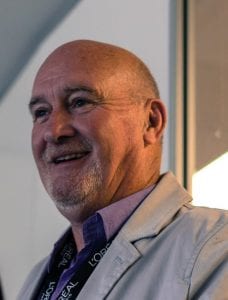 "I actually gave up golf to make more time available for the kids…and I love my golf," says Colin. 
Throughout the many years Colin has been on the Board, he has always been there to support us. Whether that be with organisation guidance, or often just a big smile and a "How are you going". Colin is admired by caregivers and staff alike.
Colin's involvement in the organaisation has extended beyond meetings. He has been a Critical Support Worker since July 2009 and annually joins 50 youth for two days at L'Oreal Face Your Future. 
When your term finishes at the next AGM we will all miss you and wish you all the best.
Caring Families Aotearoa have a skilled team of eight Board Members. They decide the strategic direction of Caring Families Aotearoa, to ensure that every care family and whanau is enabled, supported and have the skills to proivde a secure and healing home . To read about our Board Members click here.