Kia ora koutou,
As we are now in level 3 in the lockdown status, I just want to acknowledge Anzac day last Saturday. We, as many of you, were doing things differently this year and it was nice to be able to spend more time as a whānau preparing for this very special memorial to our fallen heroes and past soldiers who sacrificed so much for our country. It was particularly poignant given the current situation and the things that our tamariki are having to sacrifice in order to keep the health of our country paramount. 
Denise Green
Upper South RC
03 929 6578 or 027 369 3333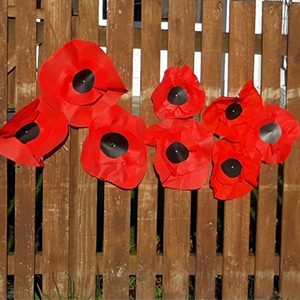 It has been encouraging to see people join our Wednesday Zoom calls and to meet other caregivers from around the region that we normally wouldn't happen upon. For this reason, I will carry those virtual meetings on for the time being.
It has also been encouraging to talk to many of you during my calls to caregivers. If you haven't yet had me touch base already, rest assured I am doing my best to get to each and every one of you, I am currently up to the D's in the alphabet!!
Keep up the great effort team, hang in there with the home-schooling. You are not alone even if you are in isolation.
Kia kaha
Kia māia,
Kia manawanui
Be strong, be brave, be steadfast
Denise
Have you joined our closed Facebook Group?
As a member of Caring Families Aotearoa you have exclusive access to our CLOSED Facebook groups. These are only open to caregivers that are members of Caring Families Aotearoa. This allows our members a platform to seek support, information and resources.
Click the link below to join!